Pressure Gauges
All Stainless Steel Bourdon Tube Pressure Gauge 
The all stainless steel pressure gauges for in creased safety according to  EN 837-1 are ideal  for the hard  conditions and  the resulting high  demands on pressure  measurement  in production facilities in chemical industry and other comparable  areas. Resistance to aggressive  media and environments  is achieved by  using high - graded materials  such as stainless steel  both for the movement and the housing. All the pressure gauges comply with general international guidelines and take account of standard as well as application-specific requirements.
---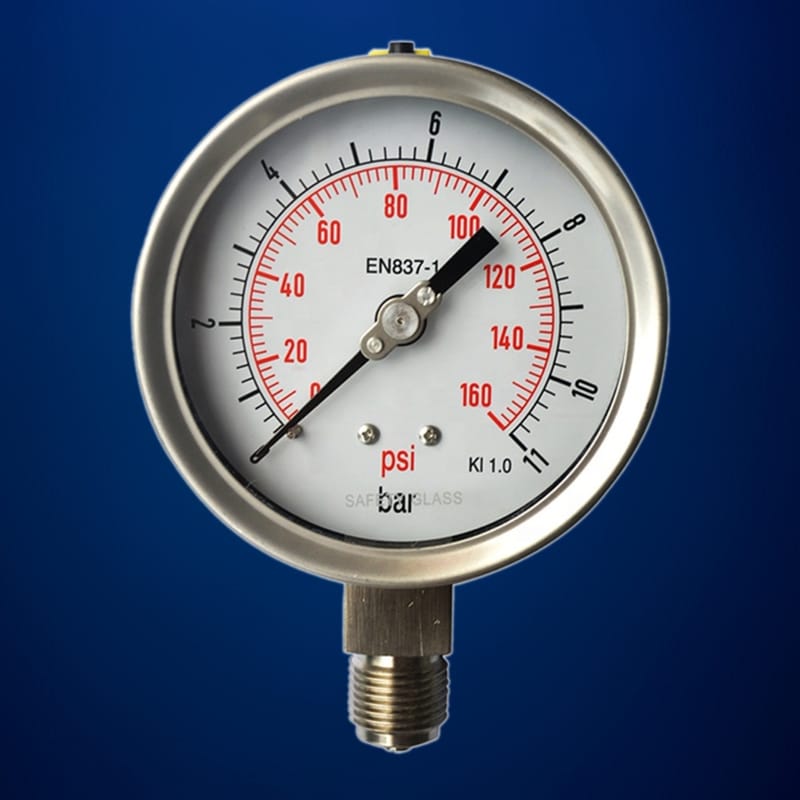 Tags: pressure gauges
Ratings & Review
Uh oh! We couldn't find any review for this listing.