Serani Chemicals Waterproofing Company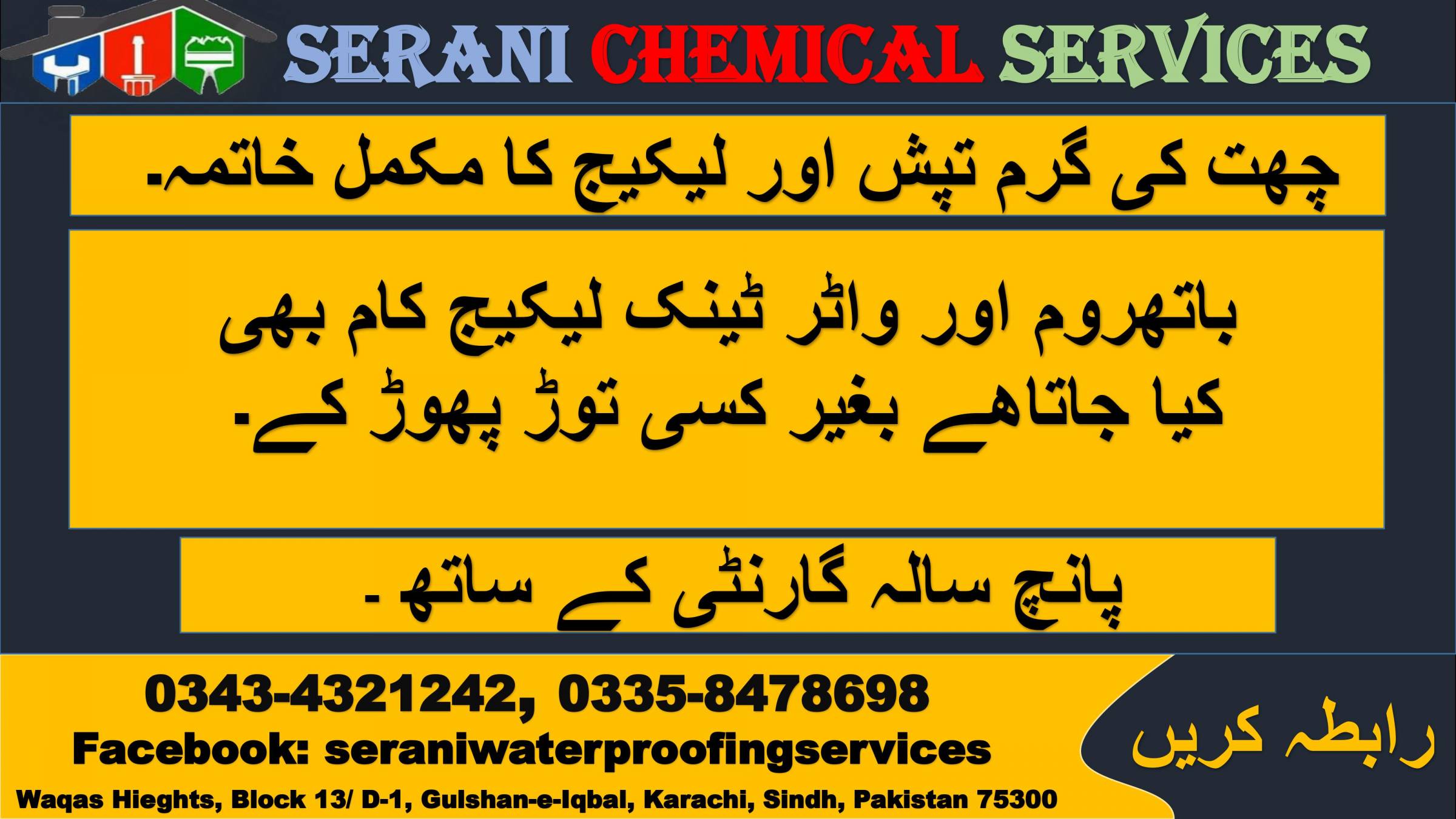 Description
Serani Chemicals waterproofing Company offer a complete range of services for Buildings protection against Water leakage, Seepage control solution without any damages at reasonable prices. If you have any types of Leakage and seepage problems in your Buildings Like commercial, residential, and industrial sectors kindly feel free to contact us at Serani Chemicals Waterproofing Company.
    Our Services:
Roof Water & Heat Proofing Treatment.
Bathroom Leakage Seepage Repair Treatment.
Water Tank Waterproofing & Cleaning Treatment.
Basement Waterproofing & Foundation Repairs.
Wall waterproofing treatment.
Extention Joint waterproofing treatment.
Floor waterproofing treatment.
Terrace Waterproofing treatment.
For further details feel free to contact us:

Serani Chemicals waterproofing Company.

 Call Now: 0335-8478698 / 0343-4321242 

Tags: heat resistant paints, heat proofing, heat insulation, bathroom leakage, roof waterproofing services, seranichemicals, roof leakage seepage repair, roof seal chemicals, roof waterproofing cost

For more information, please Click Here
Other Information
Ratings & Review